The Agricultural Miracle
Aahwahan's way to a better farming future
India is a country where 70% of the rural population still relies on agriculture for their livelihood. With such a huge number of the population relying on agriculture, it is very important to promote the agricultural sector and bring innovations to it. Aahwahan is trying to do just that. With almost more than half billion people of India relying on agriculture, this young NGO is looking for collaborations with Universities to bring about a drastic change in the agricultural sector. The development of this sector not only ensures a healthier economy but also a healthy society.
In our day to day life, we come to hear about the plight of our farmers at least once. And it is about time that this young, dynamic NGO takes the job of doing something about it. Aahwahan, the best NGO of this country plans on developing an infrastructure that can be used by our farmers to grow and cultivate crops in the most effective and efficient manner. It plans on developing an independent mindset in our farmers regarding seed procurement, better irrigation and the overall development lifecycle of the corps. The collaboration with universities will help this young NGO, Aahwahan foundation bring about innovations in the field of agriculture which are not only affordable but also one of their kinds. Aahwahan wants to lay the stone of never before seen agricultural innovations and become the best carrier of agricultural innovations not only for India but for the world.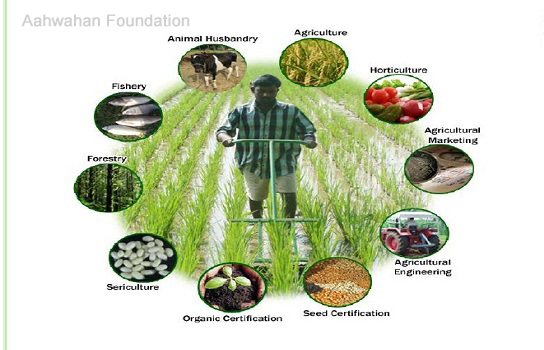 Aahwahan firmly believes that the universities of this country are filled with talented people who are probably the best in the world. So, it wants to collaborate with all of these talents to build and cater an infrastructure that is an example to the world. Aahwahan also acknowledges that most of the farming population of this country is tangled in the arms of poverty and so plans to provide the best innovation at the cheapest prices to our farmers and in cases totally free f cost. Another objective of Aahwahan's collaboration with universities is to engage the young population of this country to the sector of agriculture. Aahwahan believes that if the youth of this country start taking interest in agricultural innovations, no farmer will have to sleep hungry. Aahwahan is on a mission to take the force of education, youth and innovation and put them all together in the agricultural sector. By doing this, India can become the most advanced country when it comes to agricultural sciences.
In a country which relies so much on agriculture, it is very obvious to say that development of the agricultural sector alone can bring about a huge wave of change to the economy. With the onset of a developing economy, all other sectors like education, healthcare etc. will automatically improve. As Aahwahan sets out in its mission to eradicate poverty from this country, it takes Aahwahan to the deepest of rural places. There we can see the actual plight of our farmers. With lack of modern agricultural awareness, farmers can manage to produce very little yield which they have to sell at much lower prices to the Dalas of the agricultural sector. All these reasons put up an earning which is almost negligible compared to the inflation of current times. The result, farmers can hardly earn enough to feed their families, let alone all other basic amenities like affording good health care, drinking water, education etc. Farmers in India still rely on older methods of cultivating crops which include relying much on the monsoons to bring rains, hoping that insects don't infest their crops, using old techniques for irrigation etc. All these things have already been made more efficient by modern science. But what can these farmers do? Where will they learn about all these techniques which can improve their yields by more than 100 %? Aahwahan, although a young NGO, has inscribed in its mission and vision, the development of this country's agricultural sector. We will educate our farmers on modern techniques of farming, provide them with better irrigation facilities, and make them aware of hybrid yields. We will make sure not to stop till we bring an agricultural revolution in India. To do this, we need collaborations with as many universities as possible. We want the educated, young and best minds of this world to come and join us and help us in changing the face of agriculture of this country.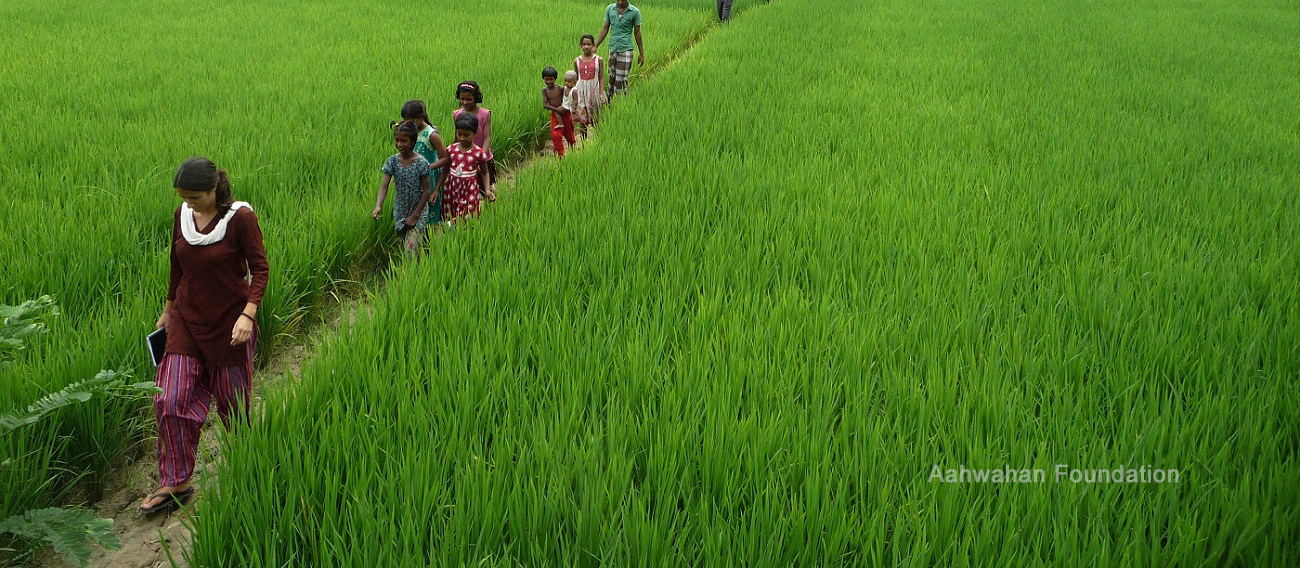 Aahwahan, the best NGO of this country also plans to educate the farming population with all modern techniques in farming with this university collaboration so that no farmer of this country is unaware of any modern techniques and they can increase their yield multiple folds with this knowledge. If the farmers are able to do that, their livelihood will be impacted in ways unimaginable. Aahwahan also aims to break the middle layer of agricultural dalals who exploit our farmers and take advantage of their unawareness by providing minimal price for the crops. By removing this middle layer between the farmers and the customers, we are automatically changing 50 % of the agricultural sector that exists now and providing our farmers with a hope for a better livelihood, a better life.

In our journey, we look forward to collaborating with as many universities we meet in our way and together we can show this world what is the power of awareness and education coupled with youth and innovation. Come join us and together we will create an agricultural miracle.