Renewed air, community involvement, a sense of achievement and a visible difference to the local beach. Safeguarding the environment has never been so satisfying.
AHWAHAN FOUNDATION is a grassroots NGO with a commitment to convert passion into protection and ensure clean water, a vibrant ocean and accessible beaches for all to enjoy by delivering long- lasting solutions to the threats our beach ecosystem faces. The beaches belong to human society- the present generation and the generations that follow.
AHWAHAN FOUNDATION is deeply concerned about beach pollution such as plastic bags, cans, containers, medical waste, needles & surgical instruments which could be harmful to the environment, and wildlife. In the long-term, any beach pollution would discourage tourist and affect tourism. Hence, it is our mission to relentlessly pursue science and use advanced technology to ensure plastic free beaches.
AHWAHAN FOUNDATION has been associated with several beach cleaning campaigns at Udaipur beach. The most recent one was on 12th August 2018, wherein our Volunteers worked tirelessly to remove the waste and make a visible difference to the cleanliness of the beach. We have established a good rapport with various stakeholders concerned with conservation in Udaipur beach, including the local community which would help us in all future endeavours.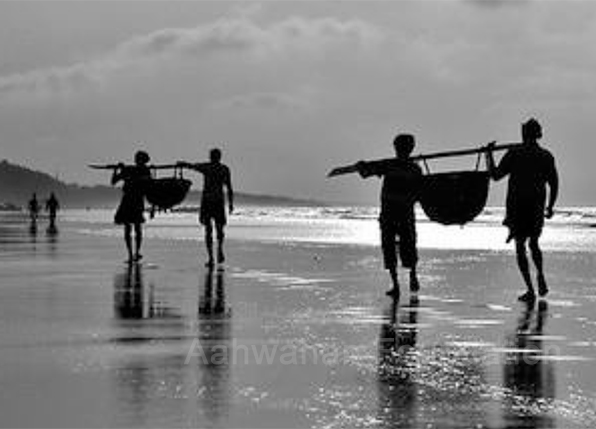 Our Expertise
Clean water and healthy beaches are a priority for environmentally conscious governments. The coast would always be a prominent tourist destination. We all have a stake in ensuring the beaches are protected, However, genuine concern alone would not help in keeping the beach clean. It requires professional competency to make a difference. AAHWAHAN uses its coastal management expertise to completely understand every distinct environment and its practical experience to develop and deliver a holistic solution, best suited to a specific coastal environment.
We have successfully completed beach cleaning work in several prominent beaches in India, including Gokarna, Karwar, & Murudeshwar beaches in Karnataka; Palolem, Baga & Anjuna beaches in Goa; and Ganpatipule & Guhagar Beaches in Maharashtra among others.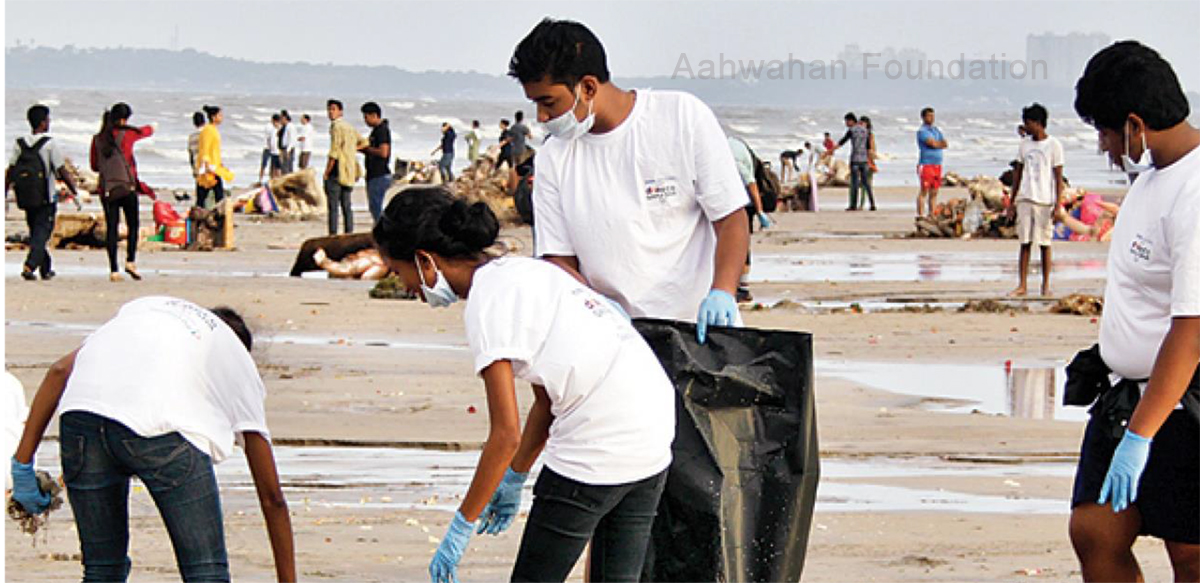 For instance in Gokarna, our sustained efforts have transformed the beach ecosystem and contributed significantly to a booming tourism sector. We have a team of 8 to 10 staff working every day to keep the beach clean, We have placed around 100 dustbins along the beach to collect waste and have a dedicated site where the waste collected from the dustbin would be stored for disposal. Twice a day (6 am and 6 pm) a garbage vehicle would pick the waste and take to the waste disposal area maintained by the civic corporation. Constant interaction with various stakeholders has helped us to create an awareness of conservation.
Execution
AAHWAHAN would leverage its previous experience in beach cleaning across the country as well as in Udaipur beach to execute the projects in the future. We would have 8 to 10 staff involved in beach cleaning on a daily basis. We shall place around 100 waste bins on the beach. A dedicated area for the collection of waste from the bins would ensure effective waste management. Again, a waste disposal vehicle would be used twice a day (Morning at 6 AM and Evening at 6 PM) to collect and dispose of the waste to the municipal waste disposal area. A security guard would be placed at the beach to monitor the operations and prevent any unwanted incident.
In the long-run, we shall liaise with donors to secure funds for installing street lights and also develop dedicated pavement for the convenience of the beach users.Development threatens the natural landscape of beaches. A commercial establishment like shops on the beach has a negative impact from an environmental perspective. Hence, once in a month, we would organize awareness programs to highlight the importance of protecting the Udaypur beach, We shall interact with the shop owners, local communities, tourists, beach users, and stakeholders to educate them on the correlation between a clean beach and tourism along with advising them on steps to be taken that would ensure Udaipur beach is maintained clean.
Udaipur beach is a paradise waiting for its full potential to be tapped. Through a combination of beach ecosystem protection and PR initiatives, Udaipur beach would be able to place itself in the tourism map, like its more famous neighbour - Digha beach. Increase in tourist would only result in more revenue, overall development, better infrastructure, and a prosperous community.
AAHWAHAN would thereby contribute to nation building through tourism-related economic growth at the grassroots level.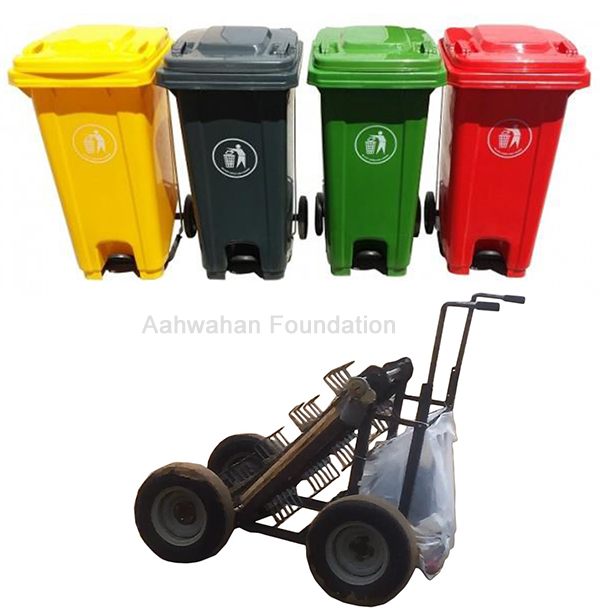 Instruments/Equipment
Beach Cleaning Machine
Sand Sifting Machine
Work gloves or Rubber Gloves
Sunscreen and A Hat
Insect Repellent
Shoes or sneakers that protect your feet
A camera
Dustbins
Waste Disposal Bags